Benefits of our Fleet Management Solutions:
Manage
Any fleet—car, bus, motorcycle, service and delivery, light or heavy-duty truck, construction equipment—from any place, at any hour.
Control Labor Costs
Create accurate and verifiable employee and vehicle-activity reports for more precise accounting and billing. Get a handle on labor costs and cut down on overtime.
Improve Vehicle and Cargo Security
Millions of dollars are lost every year because of the theft of cargo, vehicles, trailers, etc. Fleetilla's solutions can play a major role in preventing both vehicle and cargo thefts as well as aiding in recovery.
Resolve Billing Disputes
Accurately record arrival and departure times at customer locations. Oftentimes, this is all the data needed to resolve customer billing disputes.
Lower Insurance Costs
A GPS tracking system not only helps in the detection of theft or unauthorized usage and in the recovery of stolen vehicles and cargo, but it may also qualify you for discounts on insurance premiums. Many providers offer rate reductions between 5 and 12% for vehicles equipped with GPS devices. Contact your insurance provider for more information.
Increase Fleet Efficiency
Analyze service-call duration and identify situations where unproductive time is being spent. Optimize routes relative to current traffic and weather conditions.
Reduce Fuel Costs and Liability
Reduce speeding, idling, and unauthorized usage with GPS tracking. Use vehicle-specific reporting to incentivize driving habits that improve fuel efficiency.
Reduce / Prevent Unauthorized Usage
Using GPS tracking units, monitor all vehicle activity in terms of location and time. Identify and reduce unauthorized usage and moonlighting.
Lower Maintenance Costs
Following a scheduled maintenance plan is the key to lowering fleet maintenance and repair (M &R) costs. Fleetilla's system allows maintenance to be scheduled by a variety of criteria: miles driven, operating hours, time elapsed, etc. When maintenance is due, a report indicating the required action is generated. Using a well-managed scheduled maintenance plan, expect to cut M&R costs by 5-10%.
This easy-to-use, browser-based application is accessible from anywhere, at any time. View real-time fleet positions and historical fleet activity with easy-to-use lists and satellite/map imagery.
Configurable alerts for instantaneous notification of exception conditions
A variety of reports for detailed and summary fleet information
Dashboards for single-screen snapshots of the entire fleet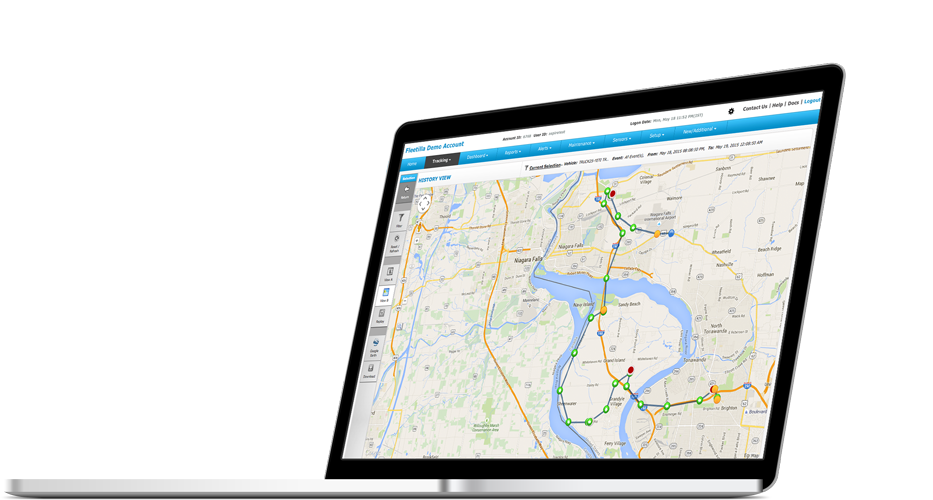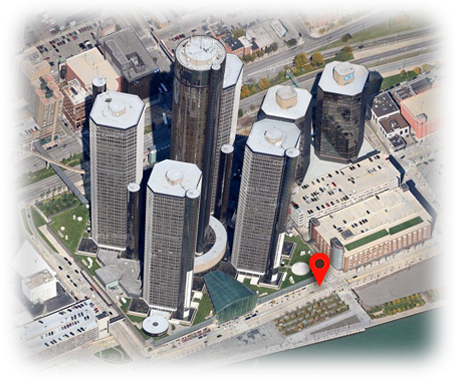 View current vehicle locations or vehicle path/history plotted on rich, detailed maps with satellite imagery.Integrate with Google Maps, Google Street View, Openstreet Maps, as well as custom map sources. Define points of interest, custom map layers, and other relevant features for flexible dispatching and security.
FleetFACTZ Mobile is a version of our web-based fleet-management application, but specially tuned for smart phones or tablets and available in the iOS and Android app stores. Like all Fleetilla products, FleetFACTZ Mobile is easy to use, intuitive, and uncluttered. Fleetilla also provides a browser-based website optimized for hand-held viewing. Put the right information in the right hands with FleetFACTZ Mobile for mission-critical business management.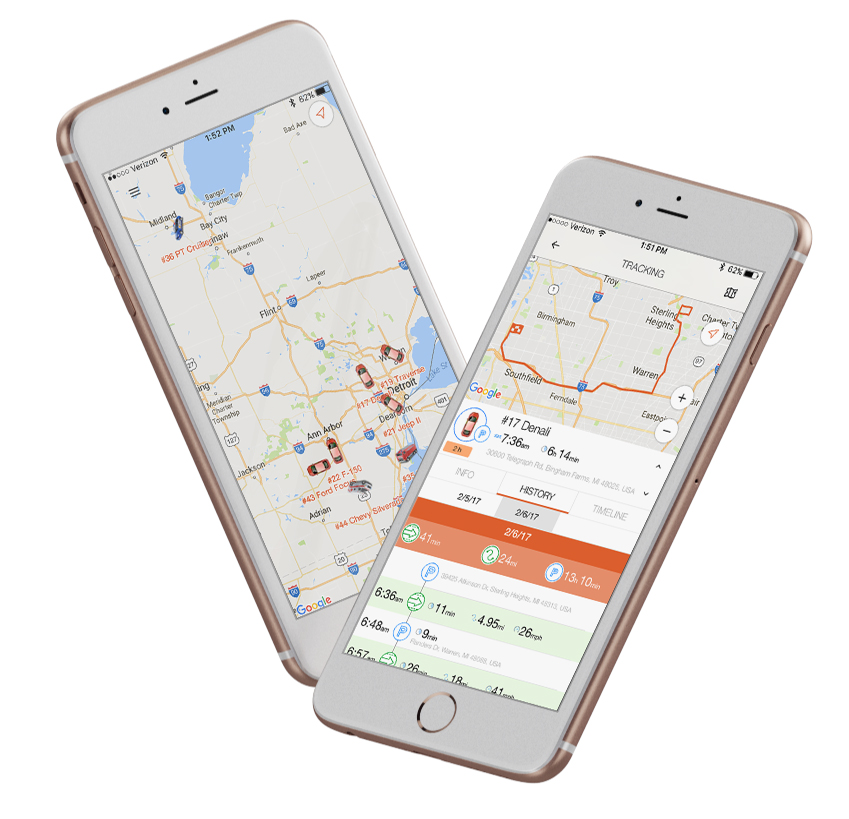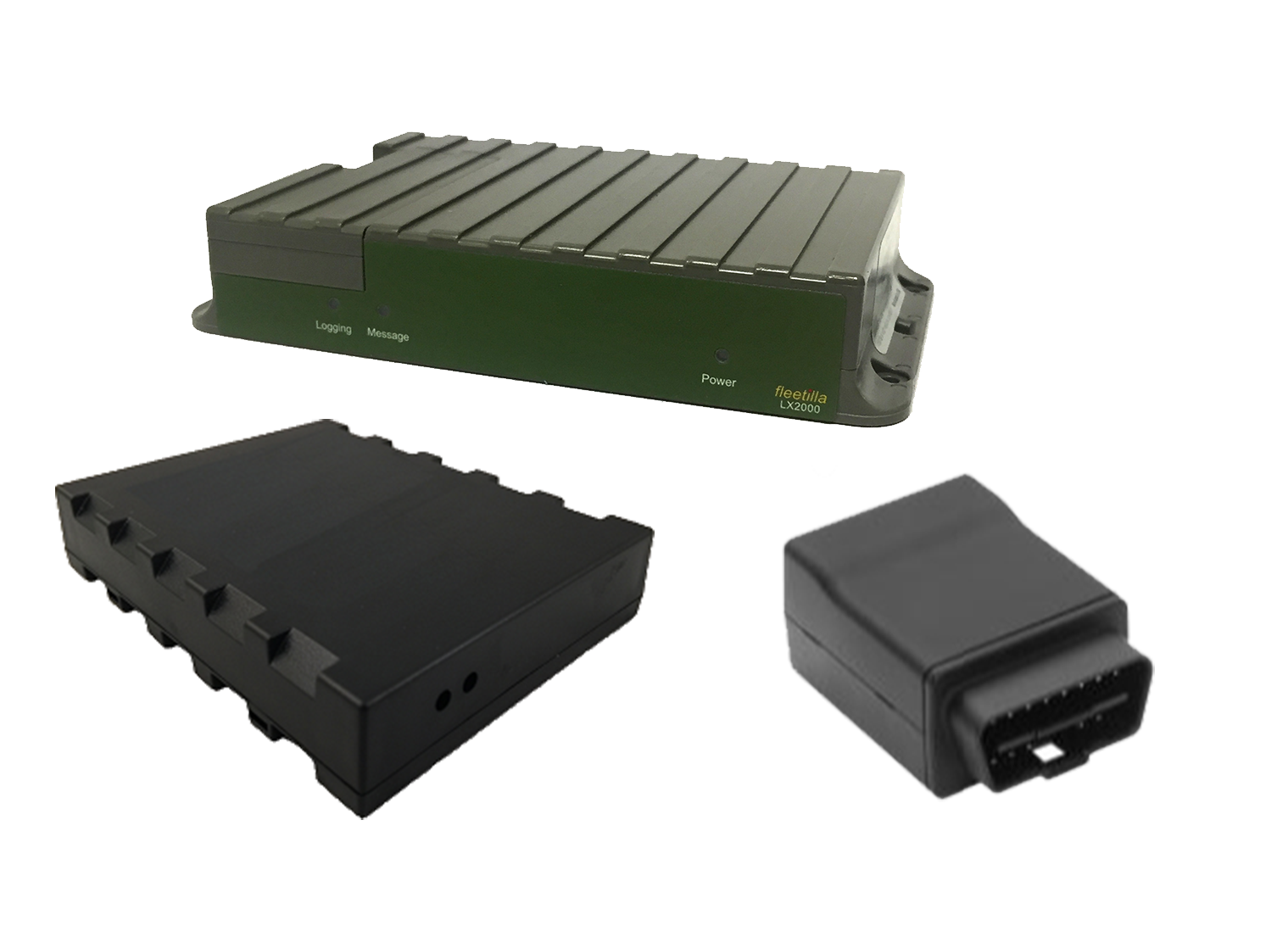 Fleetilla has years of proven experience in designing and developing robust telematics hardware. Our solutions work on most wireless technologies (4G LTE, NB-IoT, 3G UMTS, 2G, BLE, LoRa, Satellite) and application scenarios (external antennas, compact, waterproof, etc.). And because they integrate seamlessly with our web applications, we can eliminate guesswork and installation headaches.
We have devices for simple applications as well as robust, enterprise-grade embedded programmable platforms for video, edge AI/ML and other complex scenarios.
Solutions delivered from the cloud, hosted in secure, state-of-the-art data centers
Because we understand that your data is mission critical and time sensitive, Fleetilla's solutions leverage modern, highly scalable, cloud-based architectures. Available 24/7 and worldwide, our solutions are hosted on and delivered from such industry-leading platforms as Amazon AWS and Google Maps.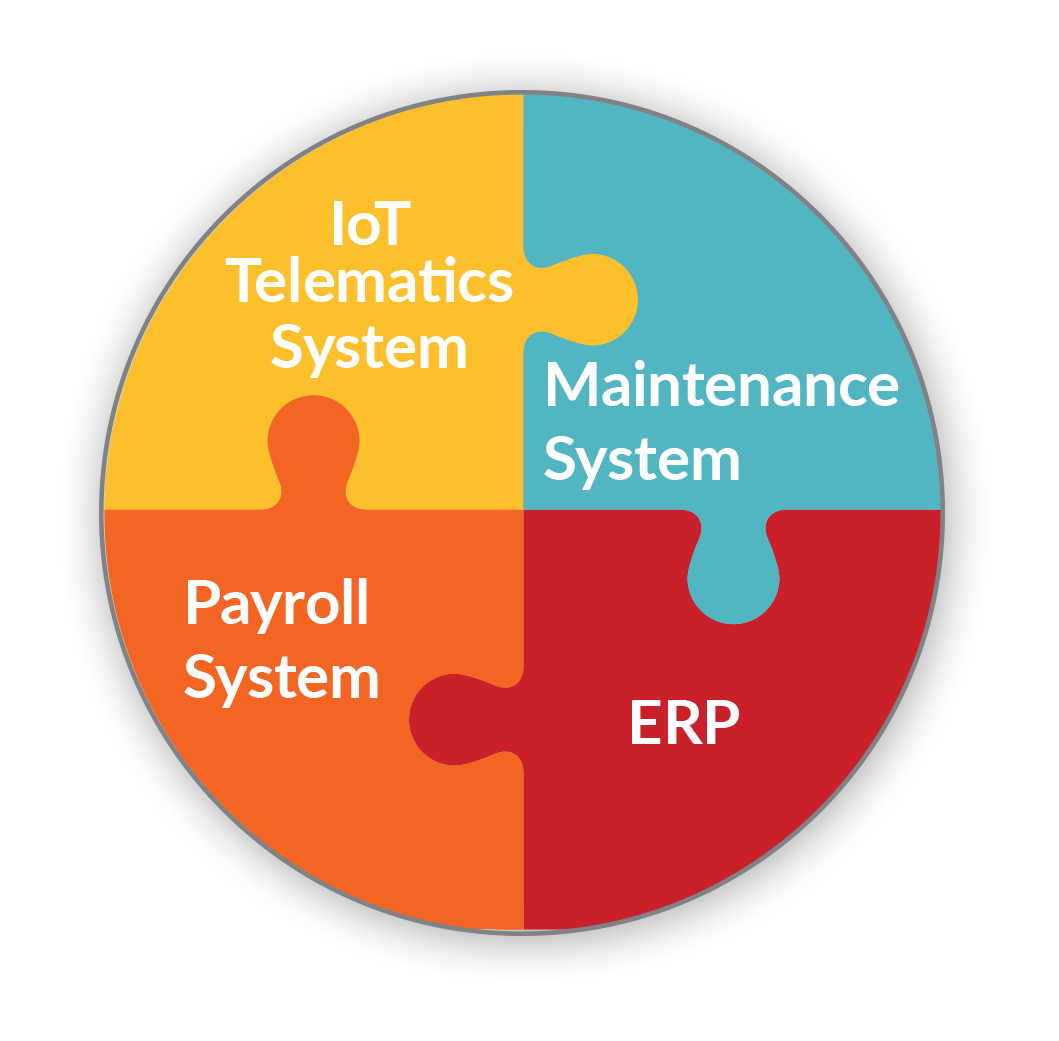 Integrate real-time fleet location and other data into your dispatching, payroll, mobile-resource management, CRM and/or ERP systems with Fleetilla's Fleetilla Connect™ interface. We provide all the sample code and documentation needed to get you up and running fast.
We understand that your business is complex and may comprise different users with different information access requirements. You may need to restrict a user's access to a set of vehicles or to specific time periods, or limit a user by functionality. You may also want to have a corporate-wide view to your fleet's reporting and alerting, while maintaining a diverse user base. Fleetilla's solutions provide tremendous flexibility for administrators in managing the user-base within a complex, geographically distributed business context consisting of multiple departments, access rules, etc.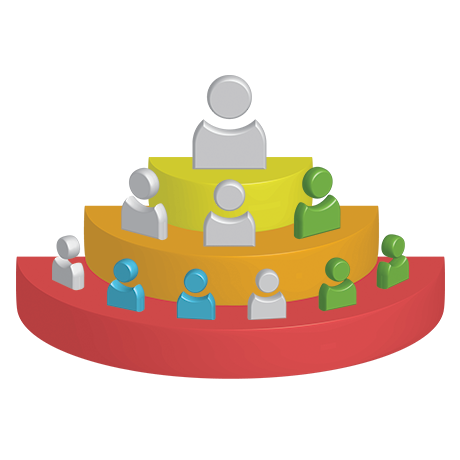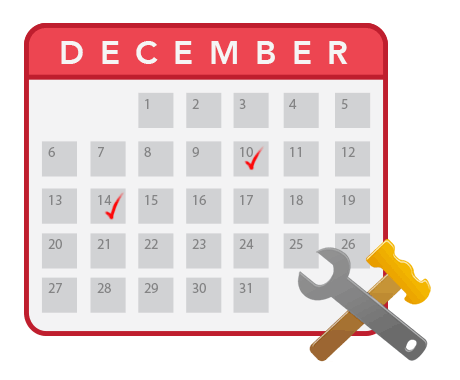 Customize scheduled maintenance plans (mileage, operating hours, or time lapse) for each vehicle in your fleet. Periodically generated reports indicate vehicles requiring maintenance. Remotely determine fault codes and other triggered error conditions, and get detailed vehicle operation data pertaining to potential incidents/accidents.
Powerful and flexible, our Driver key fob / iButton add-on acts as a window on driver activity…
Assign/reassign drivers to vehicles automatically
View vehicle data (speeding, hard braking, idling, etc.) within the context for the driver
Authorize drivers to specific vehicles
Use driver logon/logoff as timecard for driver payroll
Create driver logs for DOT reporting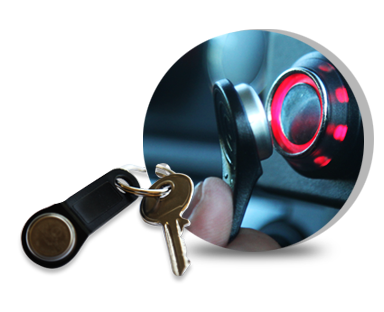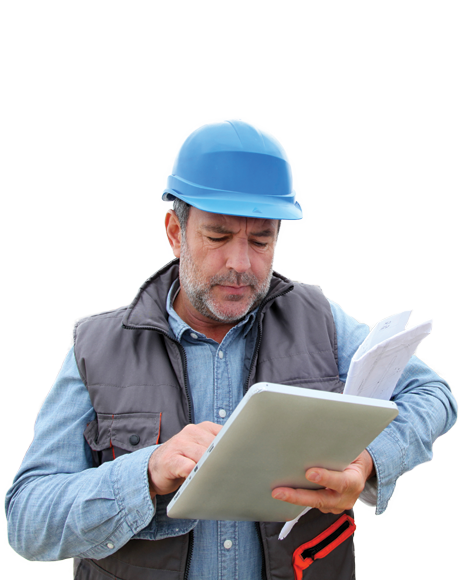 With Fleetilla's optional fleet-communication module…
Send messages to a specific driver or broadcast messages to all drivers
Assign jobs/tasks to specific drivers
See status of jobs/tasks in real-time
Design and deploy field-data capture forms
There are many choices when it comes to a fleet-management solutions provider, but Fleetilla stands out from the rest…
An end-to-end, seamless-solution approach
Diverse solution delivery experience
Robust solutions built for the most challenging and unique applications
Exceptional customer support and an extremely knowledgeable team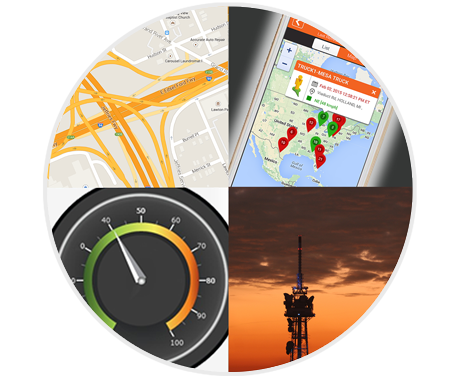 Excited about deploying a Fleet Management solution from Fleetilla? Get in touch with us and we will guide you step-by-step